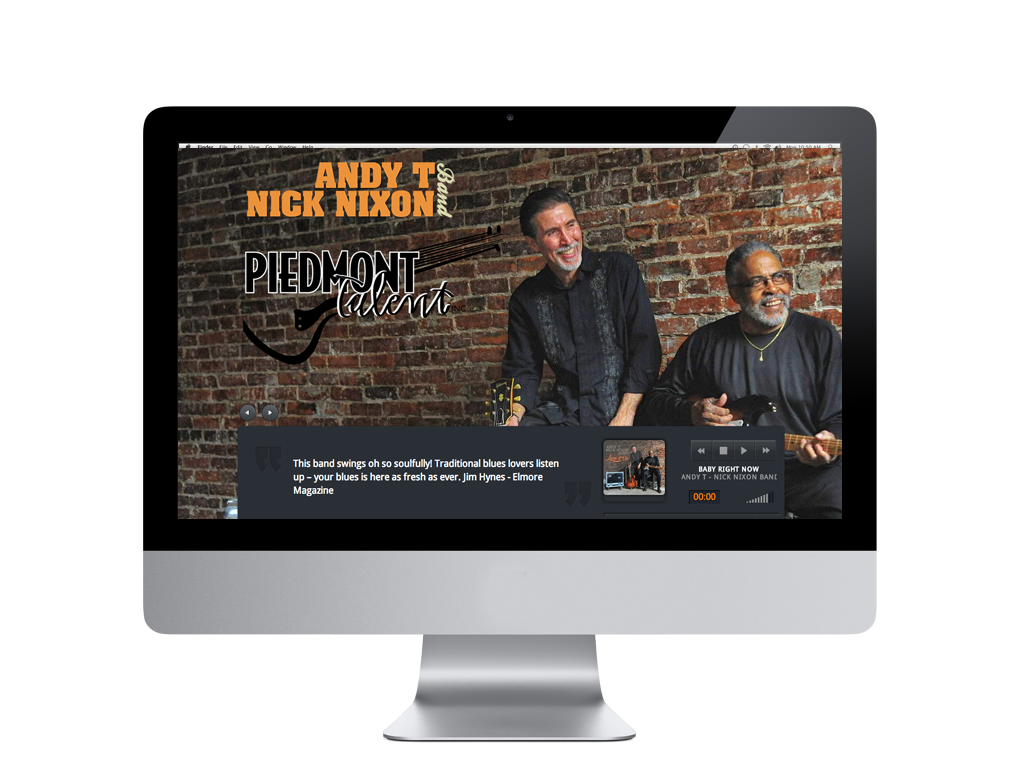 Nick Nixon is one of those amazing artists that rarely surface today. This velvet voiced singer was born and raised in Nashville, TN, and was part of the thriving Jefferson Street blues scene of the 60's. Nick was a Chess Records recording artist in the 70's, and is a key figure in the reviving Nashville blues scene today. His latest, soon to be released CD on Blind Pig Records was recorded with guitarist/bandleader "Andy T" Talamantez (Guitar Shorty, Smokey Wilson), and produced by Anson Funderburgh. This follows the Andy T – Nick Nixon Band's Delta Groove releases, "Drink Drank Drunk" (2013), and "Livin' It Up" (2014).
As a long-time member of The New Imperials, an act with a forty-five year history, Nick has performed with many of the top blues and R&B artists in the world.
Nixon is something of an institution in the Music City, regularly performing for civic functions and even singing before thousands at the Riverfront Park, accompanied by the Nashville Symphony. His blues duo, Nick and Bayou, is the only act to have ever sung in the chambers of the Nashville Metro Council.
Despite such a varied and successful career in the music business, Nixon is still remembered by many as a friend and sometime stage mate of the late, great Jimi Hendrix. Nick befriended Hendrix and his pal (and later to be Band of Gypsies member) Billy Cox when they arrived in Nashville in the early '60s. To this day Nick often writes and performs with his good friend, Cox.
"Andy T" Talamantez was born and raised in Southern California, and relocated to Nashville in 2008. His guitar style is influenced by T-Bone Walker, BB King, Magic Sam, and Albert Collins among others, yet it remains his own. Andy has toured internationally with blues greats Guitar Shorty and Smokey Wilson, and has performed with a long list of major blues artists around the country.
After meeting James "Nick" Nixon, and watching him perform, Andy knew that they would make an unstoppable combination.